Deposit Information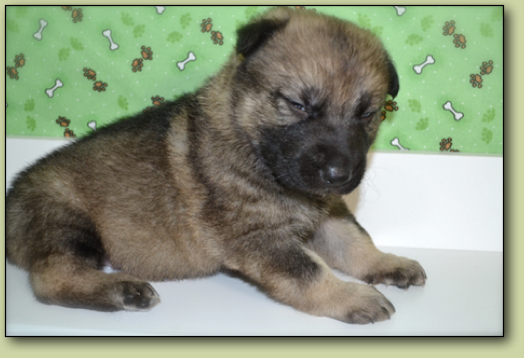 Waiting List of Deposits for Future Litters
If you have also placed a deposit down with the Schwarz Kennels, your deposit there will go toward your total payment if you get a puppy through us. Thank you for your dedication to this great new strongbred™ dog, the American Alsatian.

Active Waiting Families for our current litter(s)
will have an asterisk next to their name.
1: Christopher V: 08-09-2012
2. Tiffany M/Jeremiah J: 09-14-2012
3. Chris C: 11-24-2012

4: Cathy L: 04-30-2013
5: Michelle R: 05-01-2013
6. Robert D: 05-13-2013
7: Keiko K: 07-20-2013
8: Lauryn W: 07-27-2013
9: Alyssa G: 08-13-2013
10: Christa F: 09-23-2013

11: Josh/Laura: 10-28-2013
12: Austin T: 10-30-2013
13: Vanessa P: 11-18-2013
14: Jenny L: 03-20-2014
15: Stephany C: 03-24-2014
16: Renee N: 04-14-2014
17: Raeven D: 04-16-2014

18: Crystal M: 05-15-2014
19: Paulette M: 06-06-2014
20: Daniela Sh: 10-03-2014
21: Ariella A: 03-30-2015
22: Brenda T: 03-31-2015
23: Jade H: 04-13-2015
24: Janet G: 04-24-15

25: Shirley R: 04-23-2015
26: Michelle S: 06-05-2015

27: Jorma Mc: 06-06-2015
28: Nikaila B: 06-11-2015
29: Susan R: 06-24-2015
30: Abigail H: 06-27-2015
31: Katherine K: 07-05-2015
32: Victoria L: 07-08-2015
33: Lauren C: 07-09-2015
34: Maximo R: 07-18-2015
35: Kurt and Jeff B: 08-05-2015
36: Shirley R: 08-06-2015
37: Kimber H: 08-05-2015
38: Molly D: 08-20-2015
39: Sebastian B: 08-21-2015
40: Tommy Sch: 09-20-2015
41: Bethany/Tyson B: 09-26-2015
42. Terean C: 09-29-2015
43: Alfred C: 10-5-2015
44: Amy P: 10-15-2015
45: Kelley B: 10-25-2015
46: Kamrae: 11-27-2015
47: Shannon K: 12-01-2015
48: Jennifer W: 12-04-2015
49: Aubrey W: 12-11-2015 (1)
50: Karen N: 12-11-2015 (2)
51: Dawn O: 12-13-2015
52: Nick B/Christina D: 12-14-2015 (1)
53: Susana P: 12-14-2015 (2)
54: Molly M: 12-15-2015
55: Trip H: 12-20-2015
56: Miha K: 01-02-2016
------------------------------------------------------
57: John W: 02-03-2016 (1)
58: John Q/Annie B: 02-03-2016 (2)
59: David P/Eric E: 02-09-2016
60: Kent Ch: 02-10-2016
61: Bradley T: 04-23-2016

62: Rae Einarsson: 06-04-16
63: Carolyne J: 08-18-2016
64: Emma F: 09-28-2016